The 24 hour Capri Paddle is an annual event held to raise money for Men of Business Academy. Last year our founder Marco paddled around the river & canals of Isle of Capri with his two friends Lee and Clint to raise money to go towards our academy which officially opened it's doors April 2020.
Following last year's successful inaugural 24-hour event, our boys braved the waters for a second time inviting local Gold Coast businesses to join them! On October 15th and 16th, our MOB team were joined by five other local businesses wanting to make a difference. They paddled around the Isle of Capri for 24 hours followed by a charity luncheon at Edgewater to help raise money for our 95 boys and their two new school buses! These buses will be an integral asset to ensuring we can get the boys to various locations for camps, activities, appointments and excursions. Our fundraising target was $80,000 and we surpassed it reaching a massive $105,000!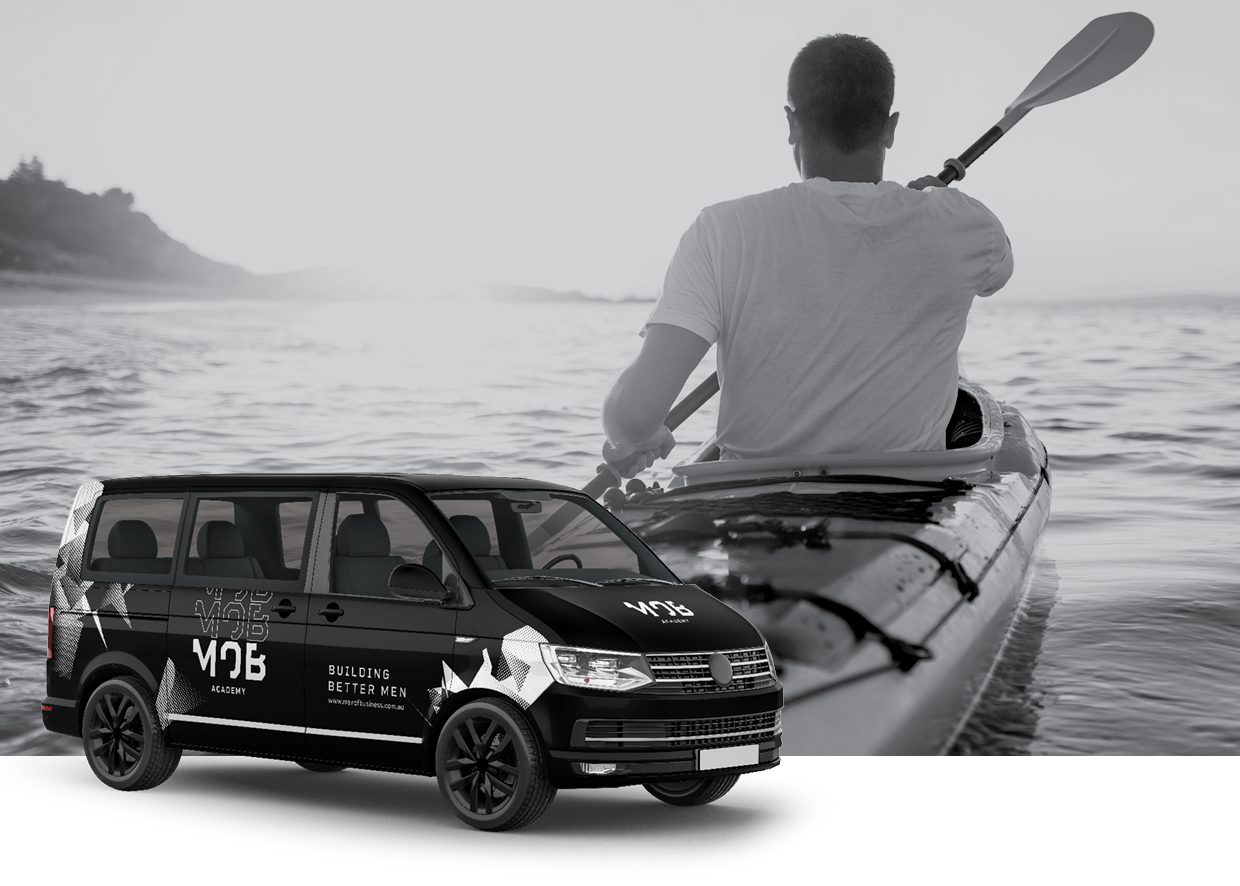 History:
The concept for the Capri Paddle was born when Lee approached Marco with fundraising concepts. Both Lee and Marco are avid paddlers and enjoyed the challenge of a 24-hour paddle. The academy was able to open it's doors through the power and support of our community, raising 800k to get our academy up and running. The Capri Paddle 2019 was an event that contributed over 20k to go towards the building and construction of our school. Following the success and coverage of our paddle we were able to get the word about MOB out to the broader Gold Coast community, helping attract many of our families who now attend the academy itself.
The Basics:
Date and time:
Paddle start's 11am on the 15th of October, 2020
Edgewater Luncheon starts midday on the 16th of October, 2020
Teams:
10 teams – Each team can have as many or as little members as you want, the choice is yours. Please create a name for your team so we can identify the different groups!
Donation:
Minimum entry $2000 per team (any team who raises over $4000 automatically qualifies for a table of 12 to the luncheon)
Prize and acknowledgement for the most money raised.
Luncheon:
$1800 per table of 12, only 15 tables available.
Nitty Gritty:



Route: 5km circuit around the Isle of Capri.
Base: A house of your choosing anywhere on the route (or close to the route – its not a race!)
Basic rules / format: Each team member can paddle at any point, as long as there is someone consistently on the water throughout the 24-hour time period.
Suggested safety and other important info:
– For your safety during the night paddle it is compulsory to have nightlights attached to your raft and your body.
– Life jackets are strongly encouraged.
– Two safety boats will be provided from dawn to dusk.
– We suggest a waterproof case for your phone during your paddle.
Lunch included:
3 course meal – share plates
Drinks included
If you are unable to make the lunch and would like to get involved, you can sponsor the paddle however big or small, every dollar will count. Alternatively you can buy a brick for $1,000 each. These bricks are tax deductible and will be marked with your name and will be used in one of our walls in our school. Leave your mark, contribute to our students futures and be apart of our growing community.
FAQ:
What happens if it rains?
Rain hail or shine the paddle will be on!
Is there any sleeping involved?
Yes! In your team ONE person has to be paddling on the course at any one time while the others rest. Ideally find someone who lives on the course – If you're still stuck finding a place to sleep please let us know and we will do everything we can to help.
Is there a limit to fundraising?
No – the more the merrier!
How can I donate?
Head to our "Donate Now" tab on the website – https://menofbusiness.com.au/donate/
Please ensure you add your group name to your donation!